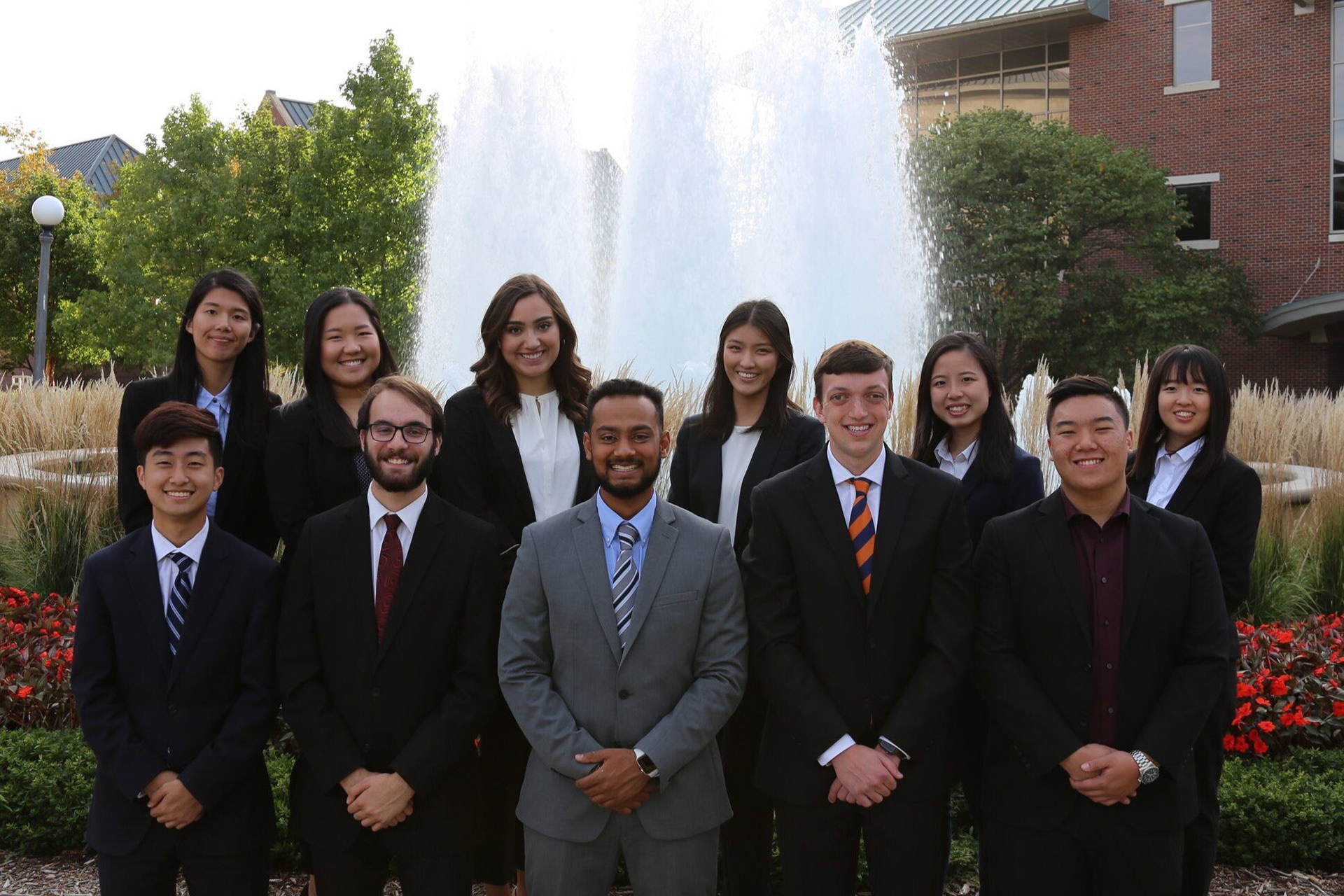 Meet the firms event provides Actuarial Science majors job opportunities
Actuary students on campus are preparing their suits, dresses, shoes, and ties to be the most perfect they can be for one night. It isn't a dance or graduation ceremony. It's possibly the most important night of the year for them to meet Fortune 500 companies in the flesh and give their pitch on why they should be employed by them.
Students that are in the Actuarial Science Program at The University of Illinois are in for an extravagant evening of networking on September 26th. Meet The Firms, is a career fair hosted by the Actuarial Science Club on campus at the Illini Union.
The club's Meet the Firms chairman, Andrew Dlugos, senior, works closely with all board members and organizes all events. "Meet the Firms is a career-fair style event, which facilitates informative interactions between students and employers. It serves as a tremendous opportunity for students to meet and converse with potential employers." he says. 
Notable companies like Blue Cross Blue Shield, State Farm, and Allstate Insurance will be attending in addition to over 20 other insurance and financial consulting companies.
The event provides students with opportunities to receive internship and full-time job interviews.
"It's something we've organized as a club for many years, and our students consistently get jobs and internships as a result." Dlugos says. Member Grant Olson, is a senior majoring in Actuarial Science. "I think it's a great event to connect and network with so many companies in one spot at the same time. I'm hoping to get a few interview offers." he says.
Students that are members in the club must complete a checklist created by the board members before they are able to attend the event. "We all must have our resume critiqued by the Career Center, pay our dues, and attend at least six company presentations." Olson says. 
There are also ways to be one of the first students to enter the event, giving them an advantage to talk to companies longer than usual. "If I attend all of our social outings, I can be eligible to have more one-on-one time. That would be very helpful!" he adds.
The undergraduate Actuarial Science Program had an enrollment of close to 400 students in 2018. It is at the highest it's ever been. The actuarial science club is expecting about 160 student members to be in attendance. "There are a lot of members in the club, many that I have became friends with." Olson says.
Students majoring in actuarial science are encouraged to join the actuarial science club, as it can tremendously help them in their career. "Being a part of the ASC has really helped me grow as a professional. There are things you learn in class that are super helpful in your career, but you can't learn how to interact with recruiters in a classroom. That's why the ASC was started, and that's why I'm serving on the executive board" Dlugos says. 
The club doesn't have a formal weekly meeting like most organizations and clubs on campus, but they strive to have social events, professional development workshops, and company presentations every week. The next outing with the Actuarial Science Club will be a trip to Curtis Orchard in Champaign on October 4.